Modern Lactation
The premier service provider for breastfeeding and chestfeeding families in southwest Kansas. Janet Colson, IBCLC & Jessica Goodman, IBCLC provide knowledgeable, compassionate care that empowers families to meet their infant feeding goals through classes, home visits, and follow up phone calls.
Modern Lactation's private office is located at Flourish Herbals and Aromatherapy, 203 E. Laurel, Garden City. Available by appointment.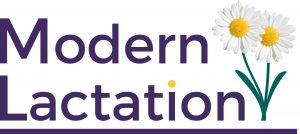 Baby Boom!
Free Classes for Parents and Their Support Champion
Preparing for Breastfeeding
Latch and Positioning
Milk Supply
Common Early Problems
Home Visits
Breastfeeding Support in the Comfort of Your Home
Increase Milk Supply
Get To Know Your Pump
Check Your Baby's Intake
Safe Supplementation
Tongue and Lip Tie Screening
Back to Work Consults
Weaning Education
Tandem Nursing
Comprehensive Assessment
Written Care Plan
Communication with Care Providers
Buy a Package and Save
Becoming a Mom
6 Class Series
Scheduling through the Finney County Health Department
Space is Limited
Class #4 taught by Janet Colson
Curriculum provided by the March of Dimes (R)sign Up Now

We offer Baby Love Meetups
We host 2 Baby Love meetups per month- Once at the Finney County Public Library and once at Modern Lactation inside Flourish.
Due to the COVID -19, all meetups are held virtually. You will receive a link to log in when you register.
Janet really knows mothers and babies and how intricate the feeding bond can be. She really has a heart for this work and her professional and compassionate approach is so reassuring when you're in the midst of trying to figure it all out.
Happy Client
Thanks for supporting me … Since coming to see you my supply has almost doubled… I no longer have pain with pumping and I no longer dread when it's the time!
About Janet Colson, IBCLC
Janet is an International Board Certified Lactation Consultant and Co-Facilitator of the Community Breastfeeding Coalition in Finney County.
She has 2 children she breastfed for 6years, raising them with her husband in Garden City. She balances parent education with compassionate support around infant feeding and development.
About Jessica Goodman, IBCLC
Jessica is an IBCLC and breastfeeding counselor for Breastfeeding USA. She has a passion for enjoys helping mothers reach their breastfeeding goals and supporting families along their journeys.
She is the mom of 2 children, whom she breastfed for over 3.5 years, and resides in Garden city with her Husband.
I can't say enough about Janet. She is knowledgeable, compassionate, uplifting, and goes out of her way to be supportive and a "team" member for families. It takes a village to raise a child, and she is a valuable asset to our village. The changes we have seen working with her have been remarkable.
Shannon Ulrich
I am so thankful for Jessica's knowledge and understanding of the issues I encountered with breastfeeding. She knew exactly which plan of action we needed to follow in order to succeed and here we are; exclusively breastfeeding 6 months later!
Cynthia B